Are you craving some SPACE to get away and THINK about your life and your career?
Are you questioning your future in medicine or wondering if there's
MORE OUT THERE for you?
Get the HEADSPACE you need
to think about YOUR life and what YOU WANT

Join our EXPERIENCED and JOYFUL speakers, mentors and coaches, who have carved out their dream lives for themselves and can't wait to show you how they did it!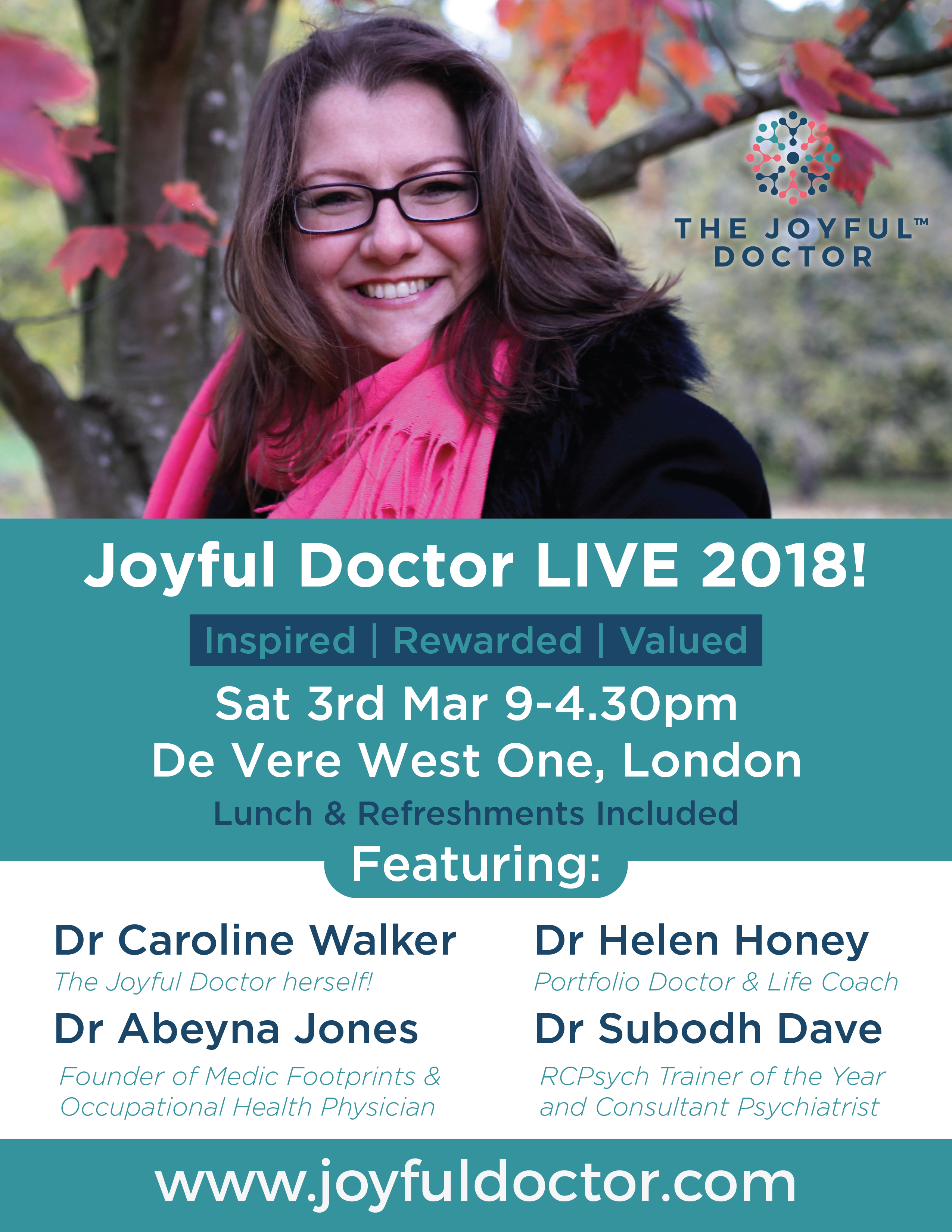 Get PRICELESS tips on how to LIVE JOYFULLY, BEAT BURNOUT
and MAKE A MASSIVE DIFFERENCE

(Whether you work in medicine or not!)
Come and be INSPIRED and UPLIFTED!
You'll be amazed what a difference a day makes!
£197 incl VAT - LIMITED TIME ONLY
 (Full price £297 incl VAT)
Lunch and refreshments included
Book your place NOW - LIMITED SPACES available - first come first served!